Trufa Pasta Bar
109 Esteban Street, Legazpi Village, Makati City
Contact: 771-2581
Open from 11 a.m. to 11 p.m. (Monday to Wednesday) and 11 a.m. to 1 p.m. (Thursday to Saturday)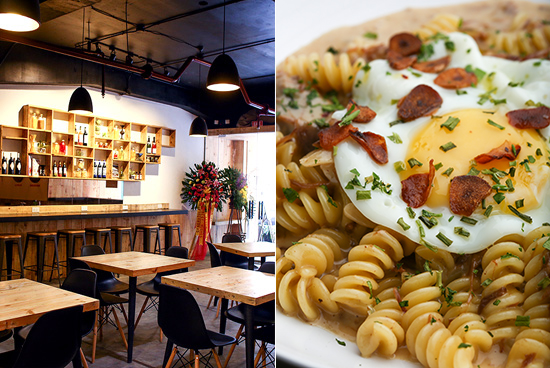 (SPOT.ph) Think of the highest level on Diner Dash—two hours of nothing but tables being filled and refilled. At two days old, the restaurant barely broken in, this is already the lunch scene at Trufa Pasta Bar.
Trufa is co-owner Patricia Espino's love letter to Barcelona. Her sojourn in Spain had such an impact on her that she decided to share her love for the city through food. Together with her business partner Gerard Lorente, a Spaniard who now shuttles back and forth between Manila and Barcelona, she cooked up a menu of hearty pasta with nods to Spain as well as her family's native Bacolod.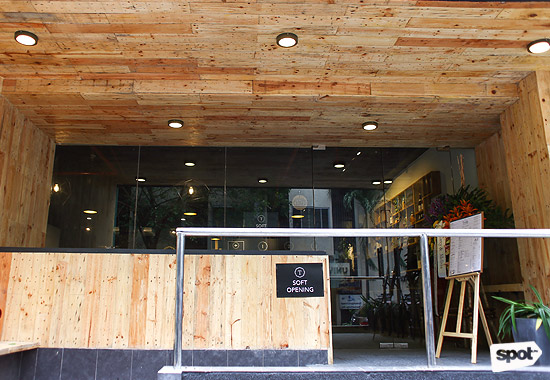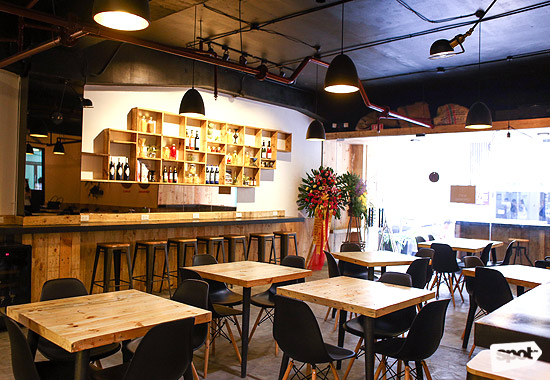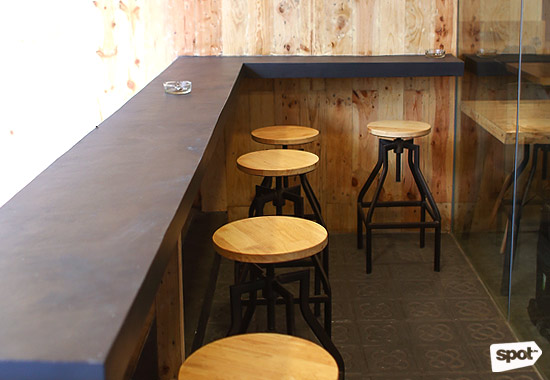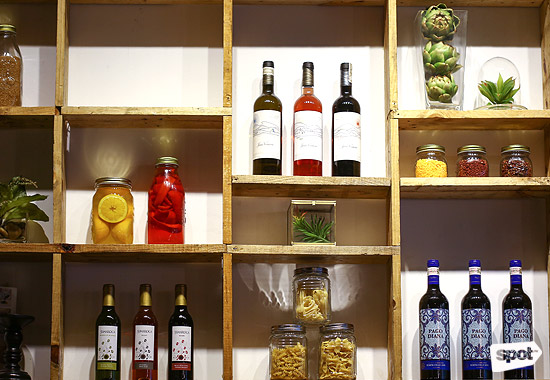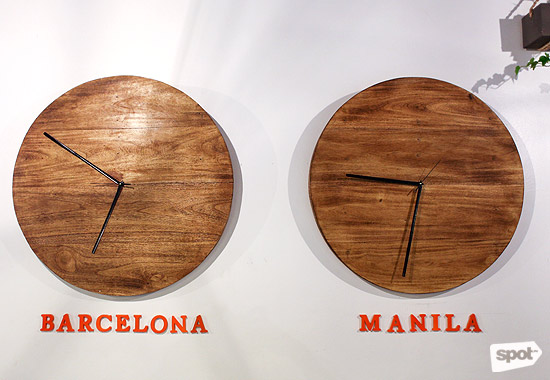 The self-service pasta bar is located along the heavily tree-lined Esteban Street, right across Your Local and Yardstick. The interiors are reminiscent of a Kinfolk spread: wooden tables against black chairs, chalkboard menus, pristine white plates, and slate serving boards. The menu is split into tapas (appetizers), ensalada (salads), desserts, drinks, and the main star, pasta your way.
You start by picking from 12 different sauces, pairing it with a pasta type (currently, there are 11), then picking from 14 different toppings that you can mix and match.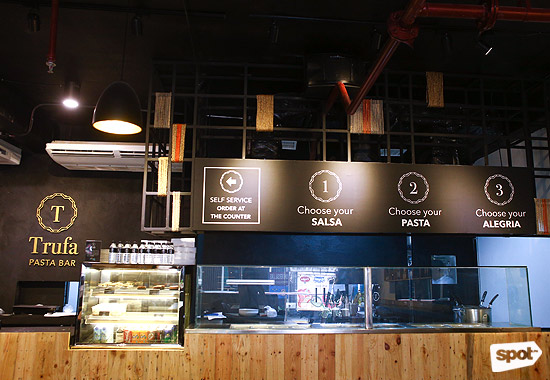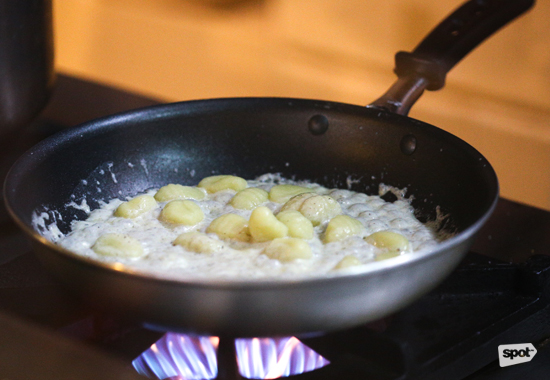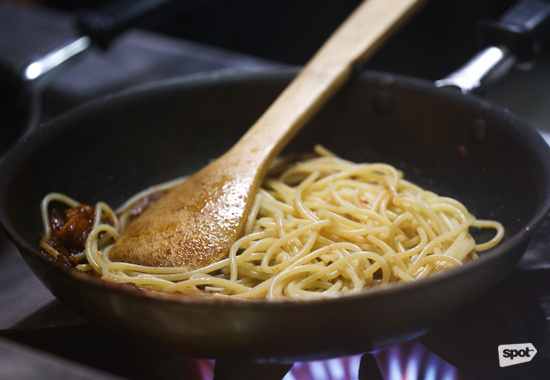 "We named the place Trufa not just because our signature dish is a truffle pasta, but because when you take a black truffle and slice through it, each cut yields a different experience. Each time you dine here will give you a completely different experience," says Patricia. And though Trufa was designed to be a place for the Makati office crowd to grab a quick lunch, it also turns into a relaxed wine-and-dine place in the evening.
If you're a Trufa virgin, we've come up with the perfect meal that would make you want to come back again and again.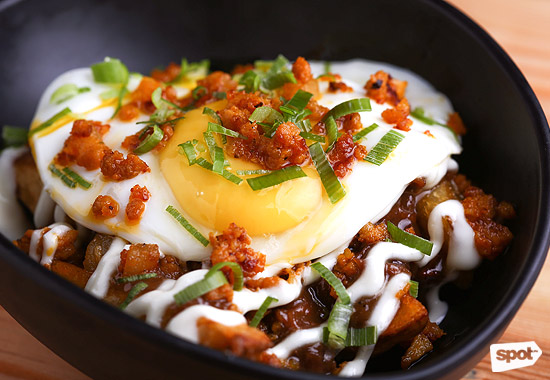 The Huevos Estrellados (P195) shouldn't be difficult to love. This classic Spanish dish of fried eggs over potatoes gets a Pinoy twist with the addition of crispy Ilonggo chorizo and tapa flakes. Think tapsilog, but minus the "si." The crisp and delicious potato wedges will solve your carb craving.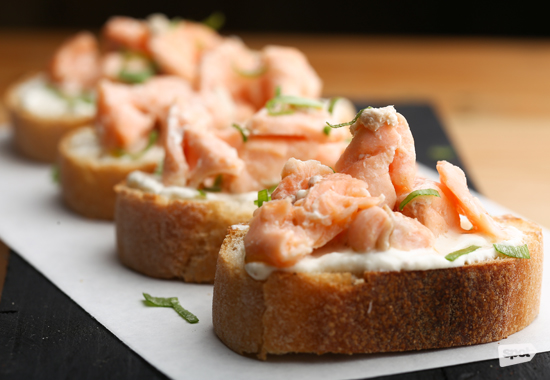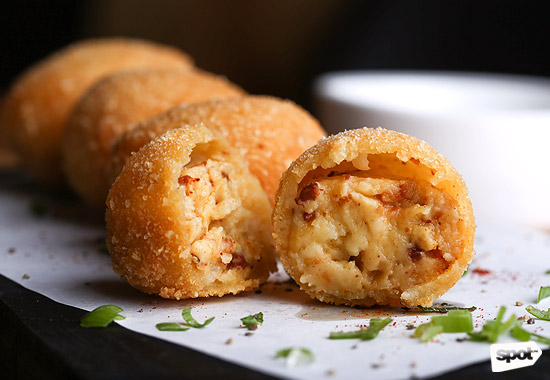 The trusty Croquetas de Chorizo (P185) is a staple in many Spanish tapas bars, but not all restaurants get it right. At Trufa, their croquetas are muy perfecto: The outside is pale golden, breaded just right, and deliciously crispy, while the inside is creamy with the chorizo's flavors taking center stage.
There are some salads that will have you playing favorites with the ingredients, devouring some, but skipping others. Trufa's Ensalada Asiatica (P190) is a light dish that deliciously blends red cabbage, romaine lettuce, mango, quezo de bola, and crispy fish bits for a satisfying crunch. You'll surely be wiping your plate clean.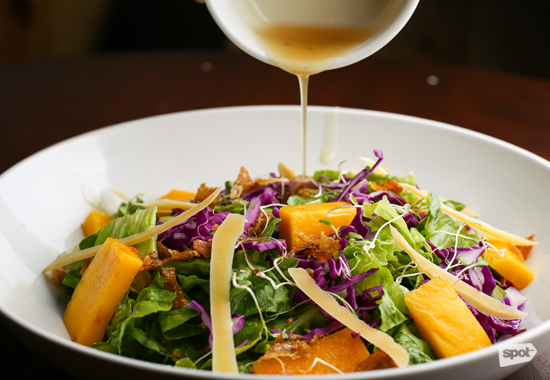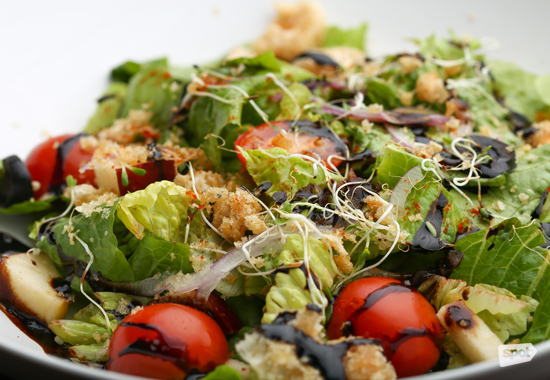 Even the Ensalada Barcelona (P200) is hard to resist. This is the quintessential Pinoy salad: healthy greens with a little unhealthy thrown in (it's crunchy chicharon, if you must know). If you're trying to knock off some pounds, but don't want to deprive yourself, this is the ideal compromise.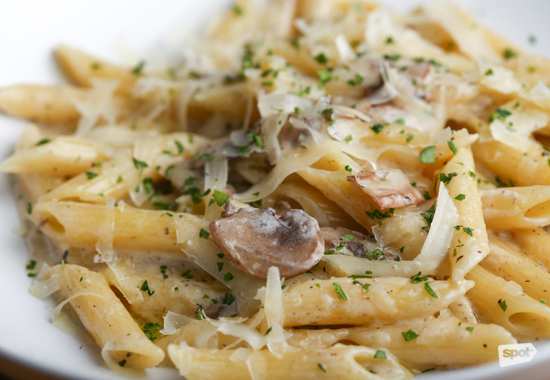 To know a restaurant intimately, one must always order the signature dish—that's the Trufa with Penne and Setas (P380) for Trufa. The restaurant's eponymous sauce is so good on its own that Patricia recommends only setas (their mushroom selection) to go with it. Indeed, this pasta dish is a showstopper, especially for those who are obsessed with all things truffle.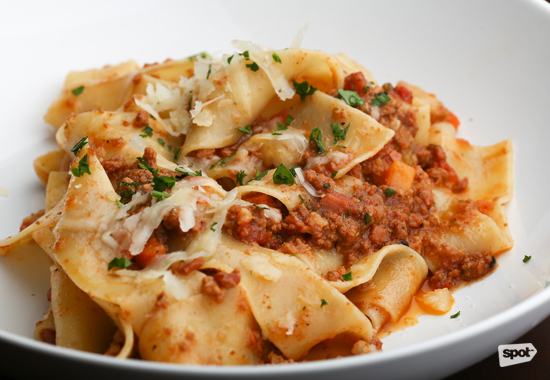 The Boloñesa de Casa (P260) is yet another winner. The sauce takes five hours to prepare, with the meats prepared with the same level of care —slow-cooked for over four hours. This is a secret family recipe passed on to Gerard by his dad. We're only glad that they decided to make it public. If you're looking for something meaty and "tomatoey," look no further because this bolognese sauce aims only to please.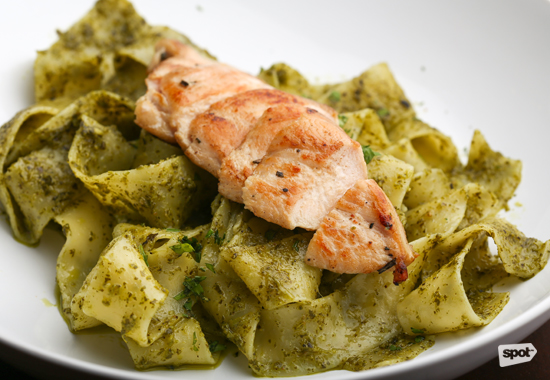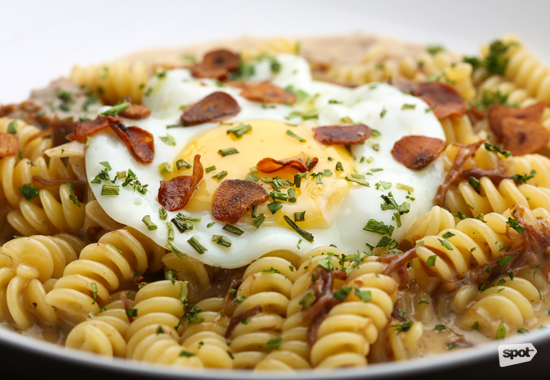 Another "tapsilog" minus the "si"is the Tapastalog (P290). This dish eschews rice in favor of pasta (we paired this with fusili to still get that rice-esque feel). The tapa is sweet, spicy, and savory, while the egg is gooey and mixes well with the pasta. Who knew this combination would work amazingly without the sinangag? But we've seen the light and this is a great dish to nosh when you're looking for a little breakfast for lunch.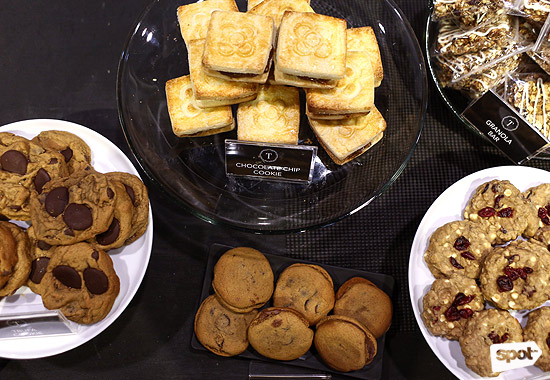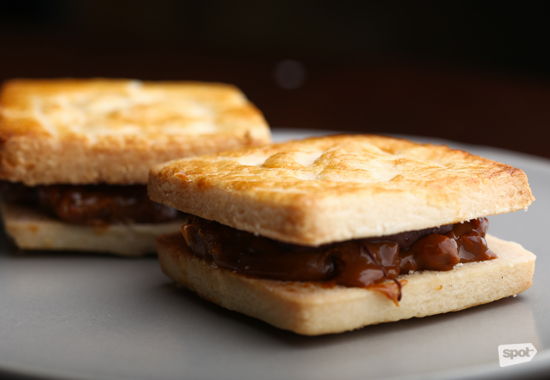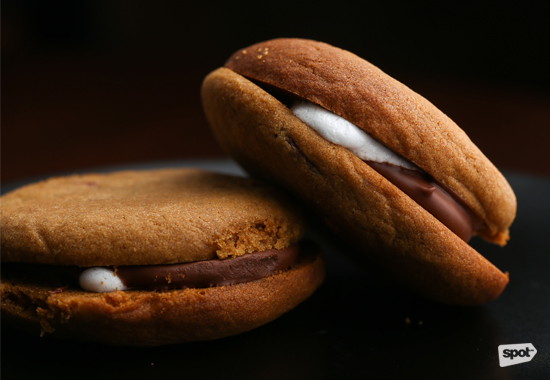 You'll need a sweet end when you dine at Trufa. There's no better way to go about it than with the Trufa cookie (P120). This magical cookie sandwich pairs buttery shortbread with dulce de leche, chocolate, and a dash of truffle salt for a sweet, salty bite that will have you buying an extra one—to stash in your office drawer for future snacking purposes. We doubt it'll take you long to make a return trip to Trufa, but it's always nice to have a piece of it handy.
Photos by Majoy Siason
Originally posted at Spot.ph